Veeda Darjeeling Lime Mandarin
Veeda Darjeeling Lime Mandarin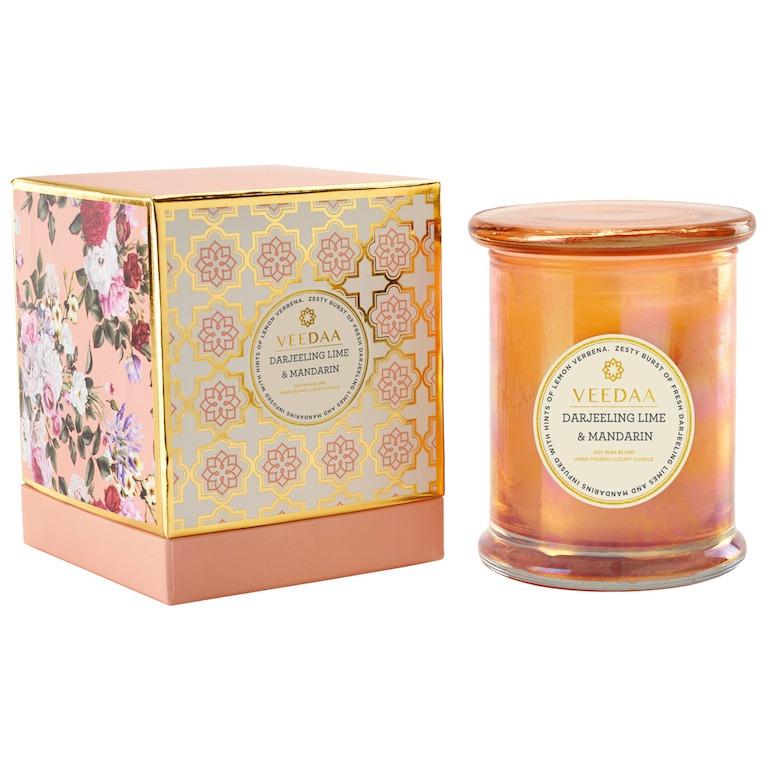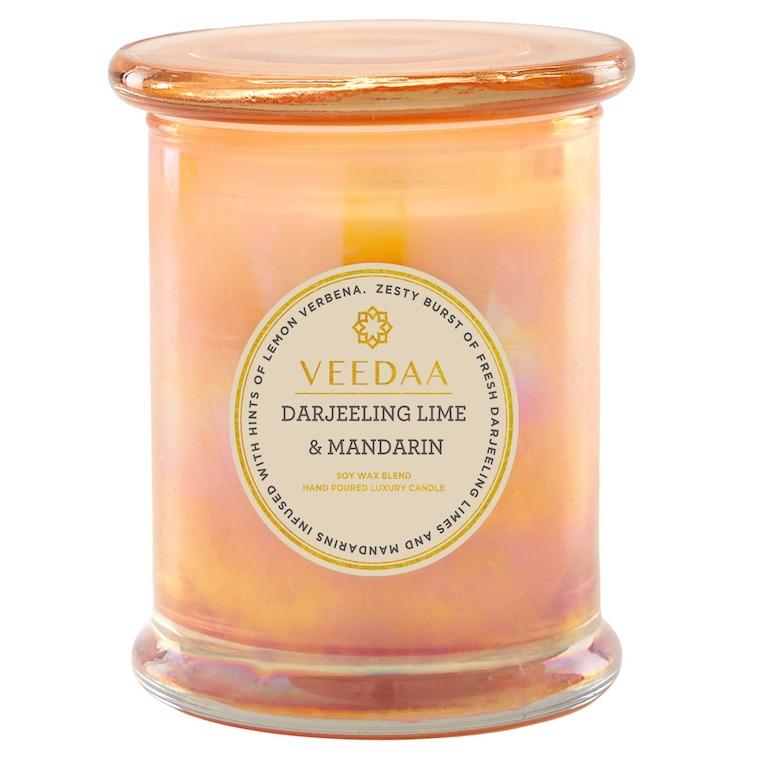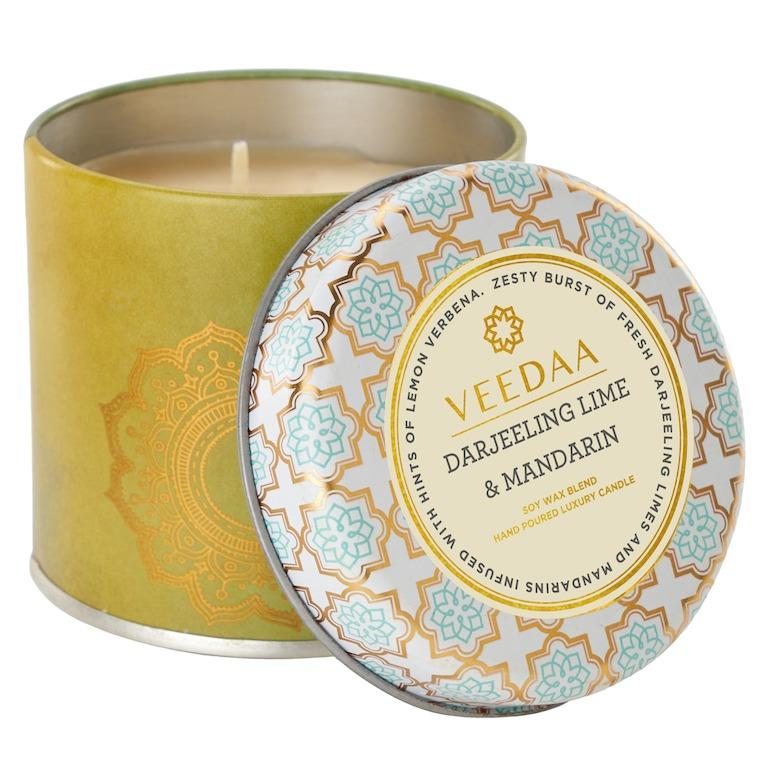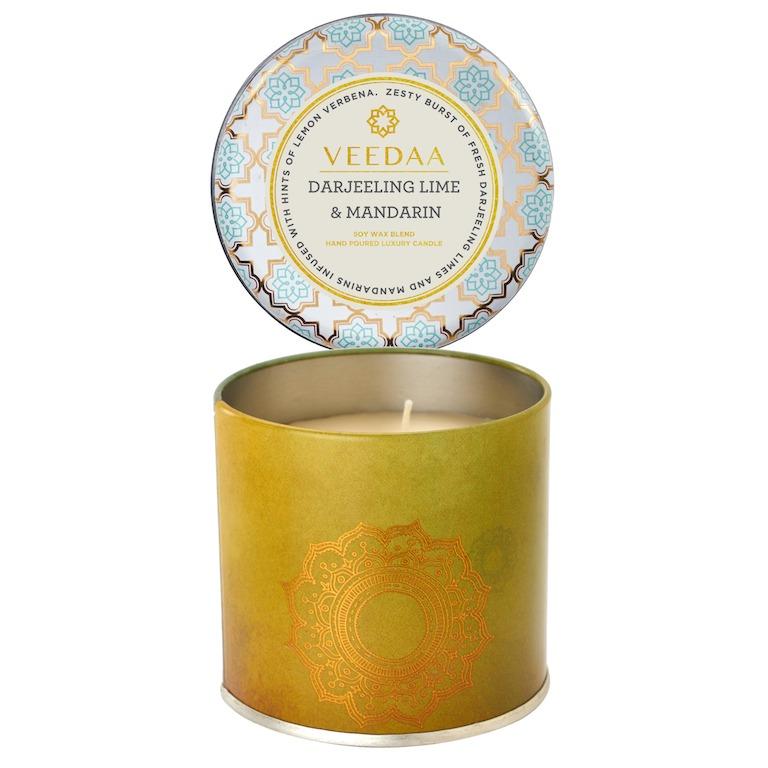 Roll over the image to zoom in
Be the first to review this product.
Darjeeling Lime & Mandarin: Zesty burst of fresh darjeeling limes and mandarins infused with hints of lemon. Our clean-burning soy wax blend is poured into modern pressed glass with a rainbow finish that conjures the age of salsa. Rich colors adorn the packaging, which reflects a floral and contemporary mosaic design. You can use the jar for keeping jewelry, flowers or d?cor once candle has finished burning. Burning time is approximately 45 hours.
Filled with our clean-burning soy wax blend these regal metallic tins are a gorgeous addition to any room. Timeless in beauty and scent rich jewel tones adorn this contemporary mosaic design metallic option. Keep the tin as an elegant accessory for trinkets, jewelry or flowers long after the candle is gone. Burning time is approximately 25 hours.
Send to a friend
Recommend this to a friend by entering their email address in the box below.
GLASSBOX- Candle Burn Time: 45 hours. Dimensions: LBH = 4by4by4.75 inches. Proprietary Soy Wax blend.
100percent cotton wicks. Hand Poured Luxury Candle. Superior Fragrance Integrity. Parabens Phthalates and Sulfate free .
Limitations : Please note that for any product shipped internationally, any manufacturer warranty may not be valid; manufacturer service options may not be available; product manuals, instructions, and safety warnings may not be in destination country languages; the products (and accompanying materials) may not be designed in accordance with destination country standards, specifications, and labeling requirements; and the products may not conform to destination country voltage and other electrical standards (requiring use of an adapter or converter if appropriate). The recipient is responsible for assuring that the product can be lawfully imported to the destination country. When ordering from Urban Tokri or its affiliates, the recipient is the importer of record and must comply with all laws and regulations of the destination country. All Products listed on Urban Tokri are subject to export/trade regulations.
Custom Ordered, Quality checked and Safely Despatched in TWO weeks.
Disclaimer:The product is guaranteed to be 100% genuine. Product images are for illustrative purposes only. Images/packaging/ labels may vary from time to time due to changes made by the manufacturer's manufacturing batch and location. The product description is for information purposes only and may contain additional ingredients