Kerala Ayurveda Hinguvachadi Choornam - 50g
Kerala Ayurveda Hinguvachadi Choornam - 50g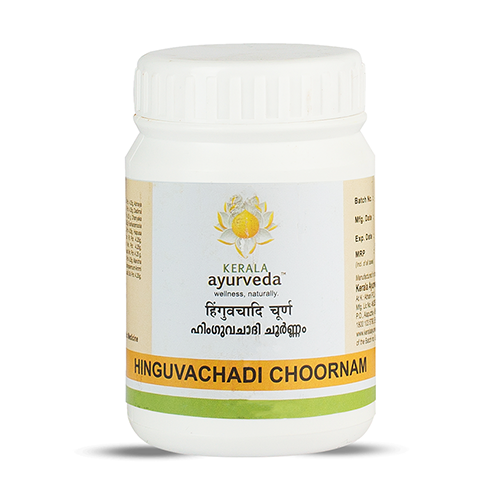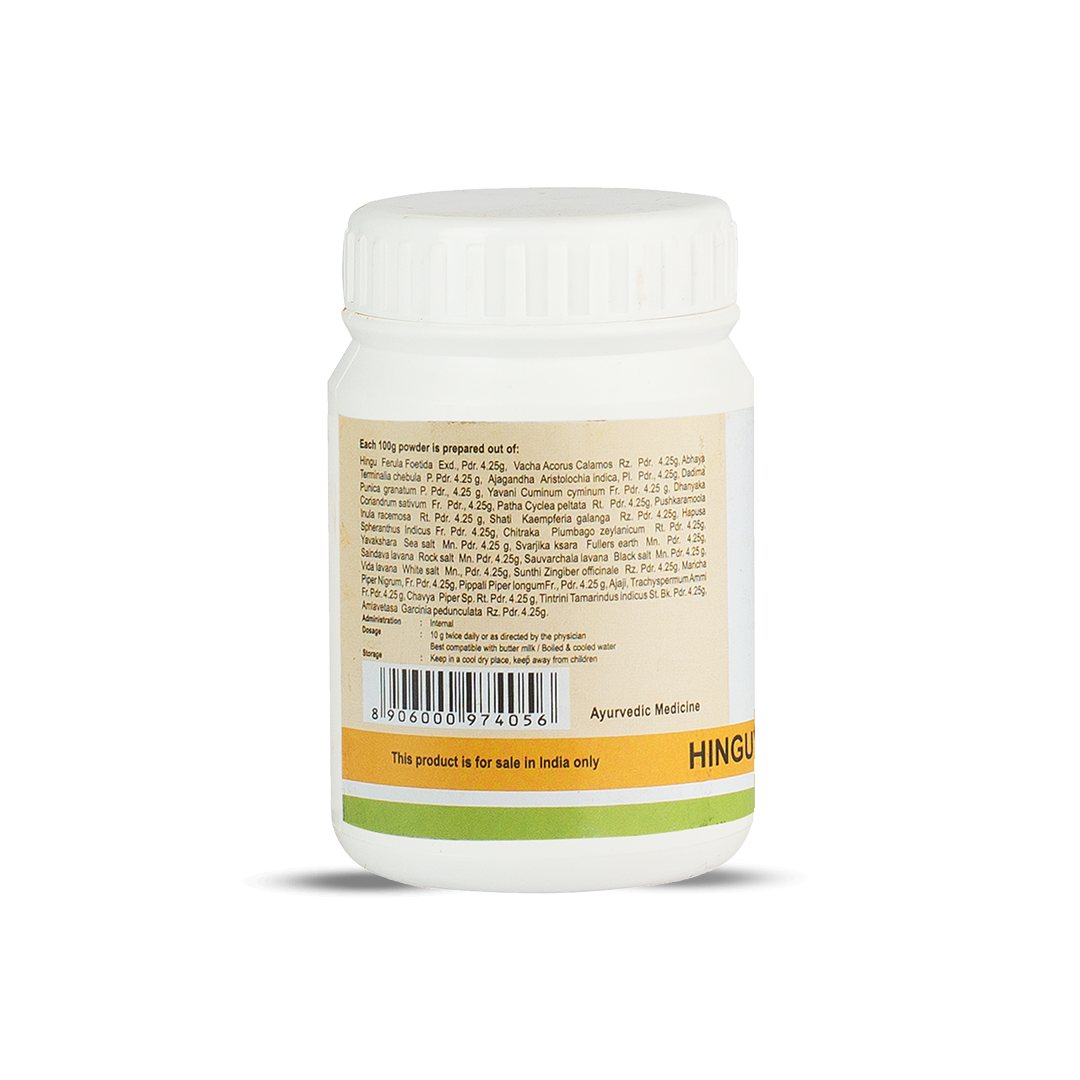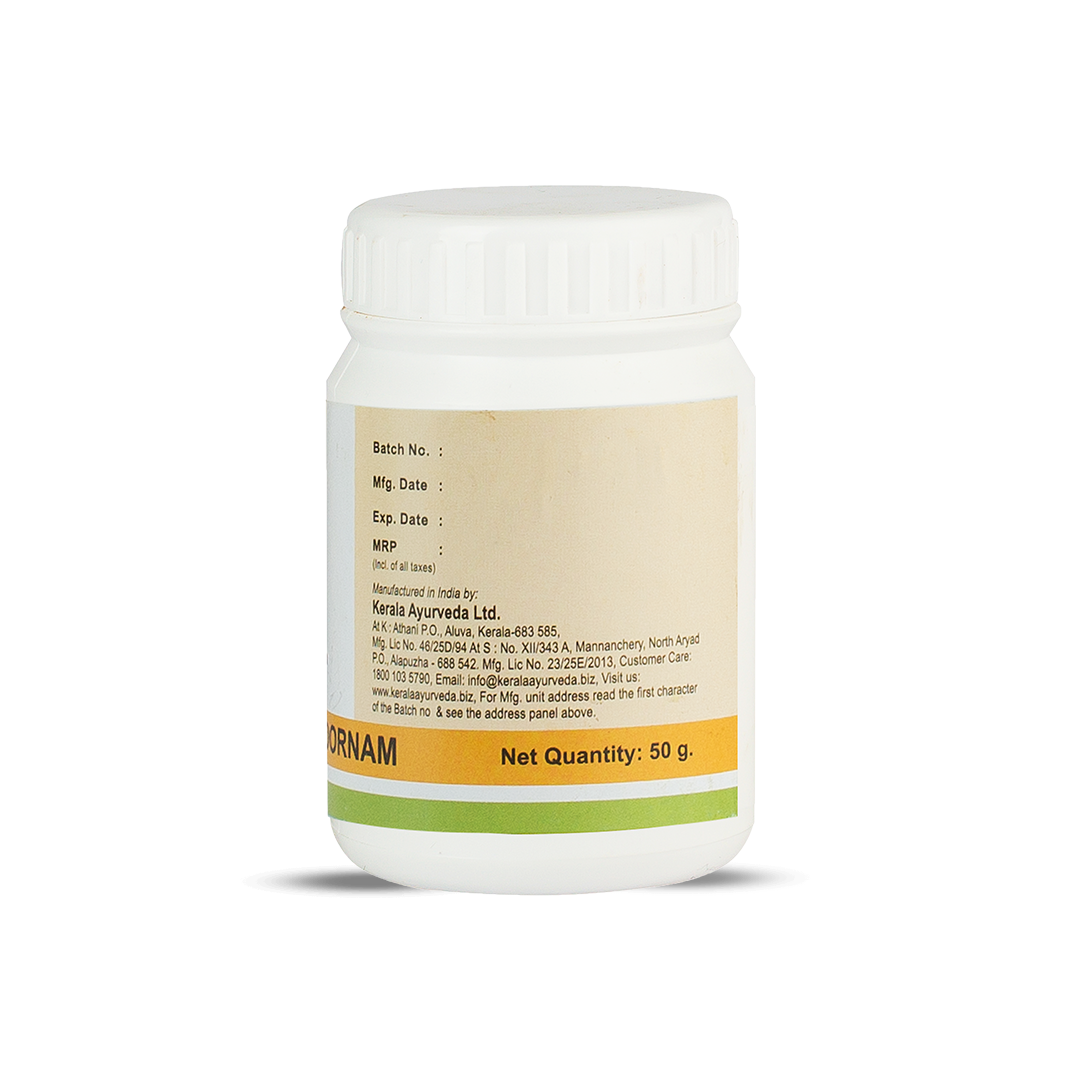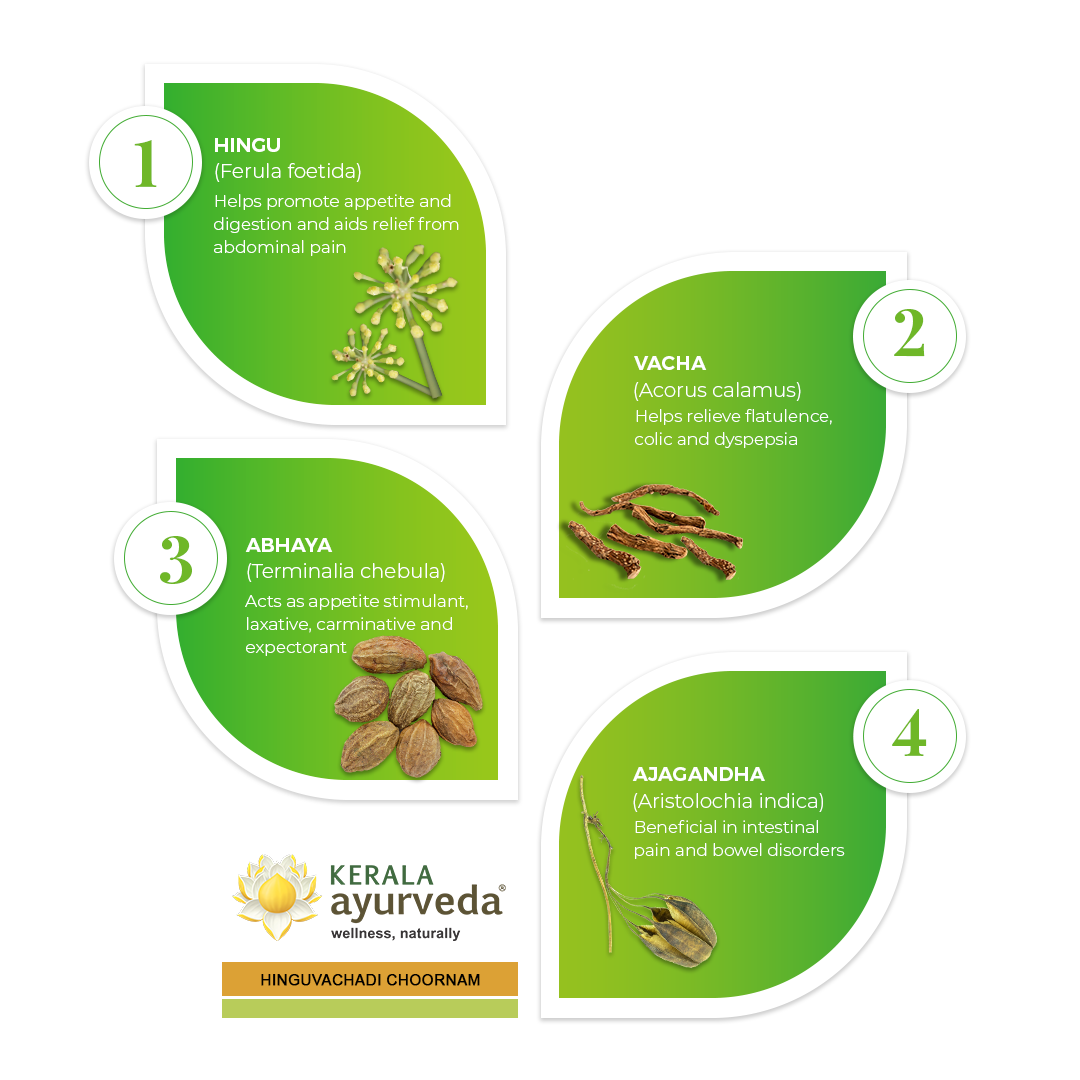 Roll over the image to zoom in
Be the first to review this product.
KERALA AYURVEDA
Hinguvachadi choornam primarily helps in treating gastric disorders such as indigestion flatulence anorexia abdominal pain colic hernia and abdominal distention. Hinguvachadi choornam is also known to help in the treatment of menstrual cramps. As we all know Ayurveda correlates the three seasons with three doshas. So the winter season from October to February coincides with the Vata dosha the spring season from March to June coincides with the Kapha dosha and the summer season from July to October coincides with the Pitta dosha. As the seasons transition from one to another the body and mind also go through several changes. These changes are determined by the particular dosha imbalances of each person. For example someone who has a dominant Vata dosha and imbalance will be prone to experiencing Vata symptoms in the winter months. The symptoms include digestive issues such as gas bloating and constipation. Moreover Ayurveda also believes that the workings of the body are dependent on the workings of the different doshas. As mentioned above disorders such as flatulence indigestion and constipation are symptoms of Vata aggravation. The Vata dosha is composed of air and space and can be found in body parts such as the colon and bladder. When factors such as diet or lifestyle aggravate doshas they are forced to move from their original place to another part where they are not meant to be. In the case of indigestion and flatulence the Vata dosha moves from the colon to the small intestine which results in the problems. When the Vata dosha is over aggravated it can lead to constipation.
Send to a friend
Recommend this to a friend by entering their email address in the box below.
Limitations : Please note that for any product shipped internationally, any manufacturer warranty may not be valid; manufacturer service options may not be available; product manuals, instructions, and safety warnings may not be in destination country languages; the products (and accompanying materials) may not be designed in accordance with destination country standards, specifications, and labeling requirements; and the products may not conform to destination country voltage and other electrical standards (requiring use of an adapter or converter if appropriate). The recipient is responsible for assuring that the product can be lawfully imported to the destination country. When ordering from Urban Tokri or its affiliates, the recipient is the importer of record and must comply with all laws and regulations of the destination country. All Products listed on Urban Tokri are subject to export/trade regulations.
Quality checked and Safely Despatched in 7-8 days
Disclaimer: The product is guaranteed to be 100% genuine. Product images are for illustrative purposes only. Images/packaging/ labels may vary from time to time due to changes made by the manufacturer's manufacturing batch and location. The product description is for information purposes only and may contain additional ingredients.