Engraving Copper Bedroom jar - 1ltr
Engraving Copper Bedroom jar - 1ltr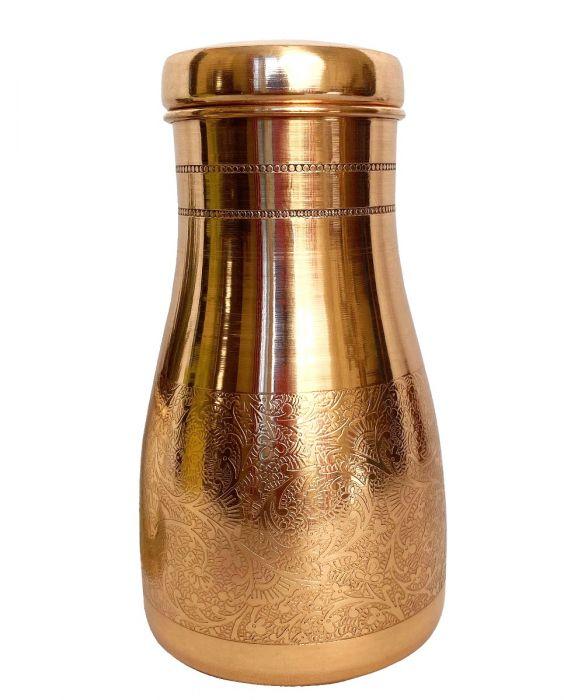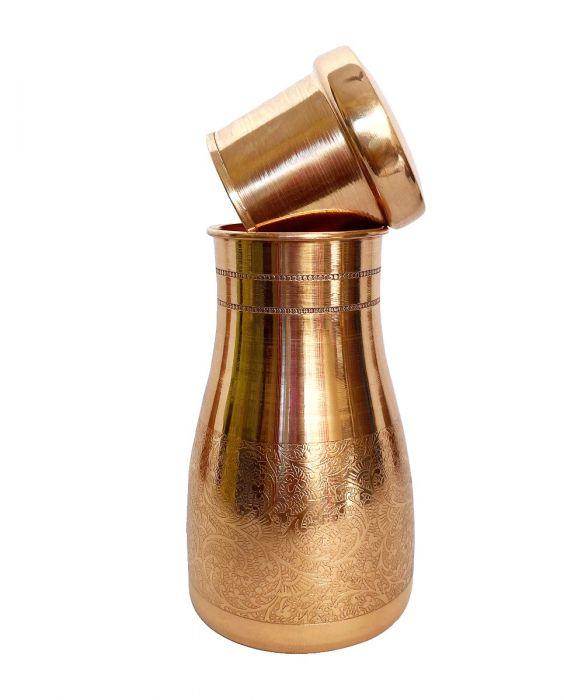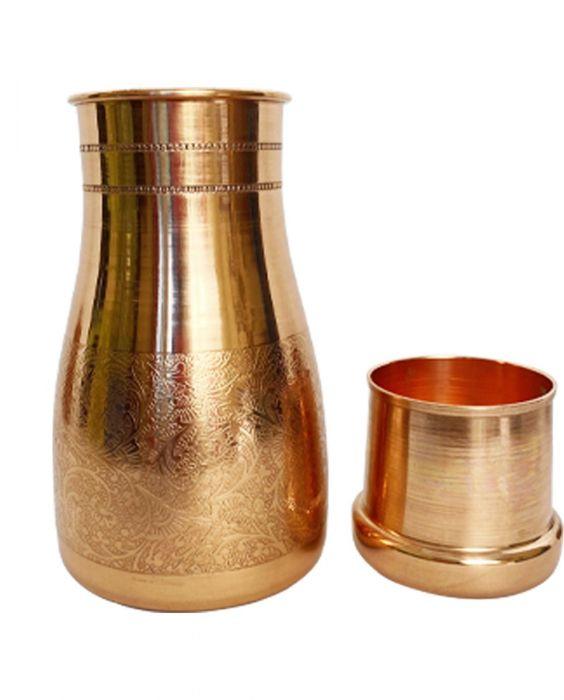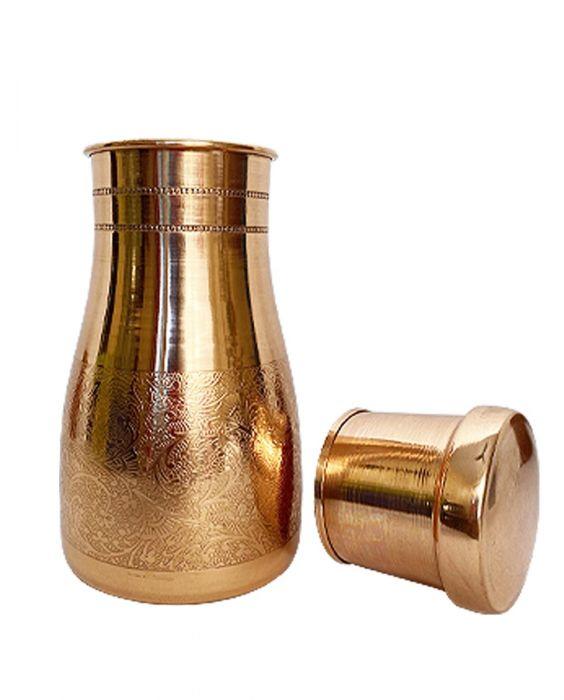 Roll over the image to zoom in
Be the first to review this product.
PEI
Engraved and Bedroom Jar : Latest-model 'Bedroom Jar' with an inbuilt glass. The Engraved finish adds a Royal look to the product. Best to have this jar at your bed side so you can drink water out of it more convenient way. Have in built glass you can feed water to your kids. Elevate your Dining Table: The goodness of copper brings health and healing power and thus it is the most essential product to be in your dining table. Buy our fascinating Copper jug and decorate your boring dining table. Make your new Morning Routine: Consume Copper water after storing it for at least 4 hours. Store water in this copper jug overnight and drink 4 cups of water every morning to get the complete benefit of Copper. Copper Quality: jugs are manufactured with pure copper both inside and outside of the bottle. Leakproof & Jointless: The jug is made with a single piece of copper without any joints and hence we need not worry about leakage. The quality of our products and the property of copper provides you a Jug which will last forever without any damage.
Send to a friend
Recommend this to a friend by entering their email address in the box below.
Capacity : 1000ml. Design : Engraved. Leak Proof : Yes. Jointless : Yes. Finish : Shinning and lacquered. Height : 20cm. Weight : 360 grams approx.
Hand made, Copper is Quality checked and Despatched in 2 weeks